Hey fellas.
As i suggested earlier to Khalid that it will be better if we make some changes in our forums . Changes in portals , Modules.
Before i am explaining , i will show u some pics.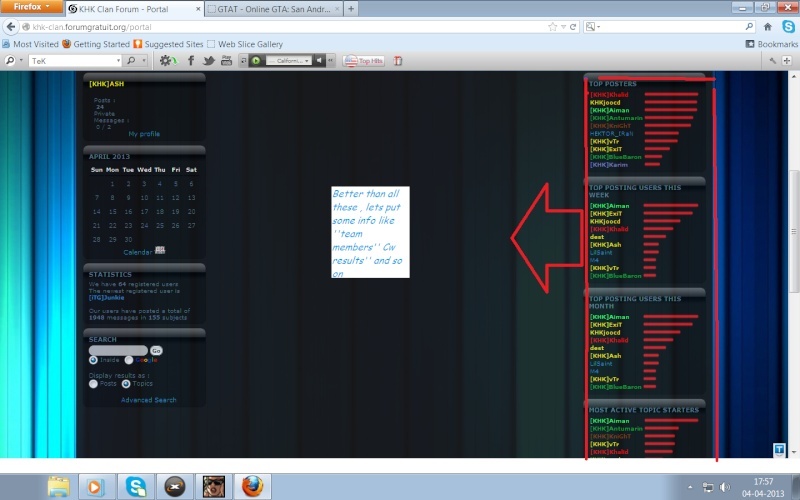 Better than this lets make like
Like this
1) Names of team members as DesT suggested
Team Roaster
2) Clan War Results
3) A music hearing system , When ever some one enter our forum the music start automatically , well its hard to explain this , Hmm KnighT know about this.
4) Latest Videos , Post the latest video of us in Homepage as you can see it in TeK forum
5) As KHK is not only a DM Team , we want to seperate our members and wanna show it in homepage like ,
KHK AAD Team
[KHK]Khalid
[KHK]Karim
[KHK]Zizo
[KHK]Joud
[KHK]KnighT
[KHK]Aiman
[KHK]DesT
[KHK]Ash
[KHK]Alex
[KHK]vTr and others
Like Team Roaster
and some other changes are :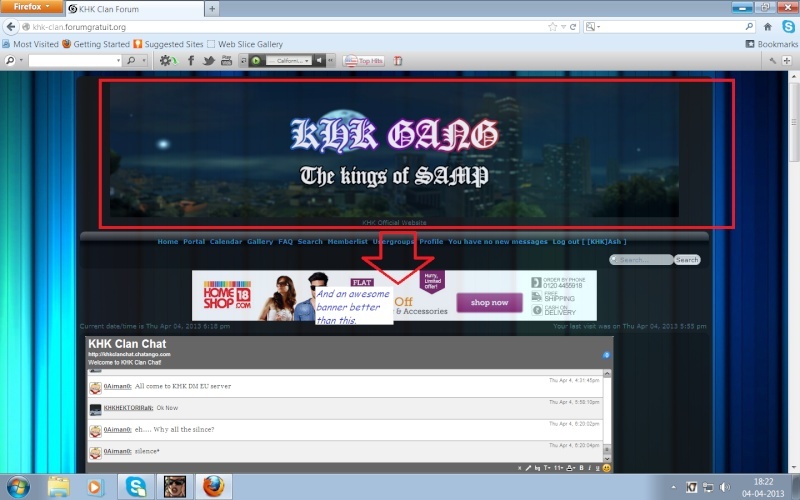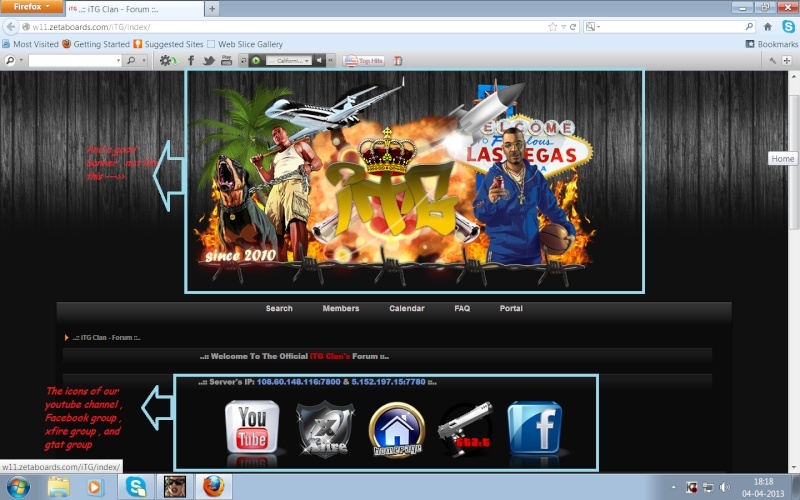 6) A better banner , i will try to make that
7) Some icons like Youtube Channel , Xfire Group , GTA:T group , Facebook Group , which like when we click it , it will take to that page. As we can see it in iTG forum.
Well Its some hard job but if we make all this then Our forum will be awesome